For the first interview in our Community Insights series, we sit down with Andrew Means, Co-Founder of The Impact Lab
The Markets for Good Initiative began with our vision, where we imagined a social sector powered by information. Our aim is to be a resource, and help facilitate a community in which we share information to inspire others, with the ultimate goal of upgrading the information infrastructure for social change.
None of this would be possible without the vital contributions of our partners and contributors. In our new Community Insights series, we focus on one of our contributors in order to get to know them a little better. In the first of this series, we had a chat with Andrew Means, co-founder at the Impact Lab and Founder of Data Analysts for Social Good.
We first started featuring Andrew's work on Markets for Good in January 2014, on Unlocking Data from Silos. Since then, he's become a frequent contributor, with pieces like The Death of Evaluation, The Role of Data and We Need More Data Talent. This week, we got to find out a little bit more about Andrew's background and the projects he's working on at the moment, and how it might interest the Markets for Good community.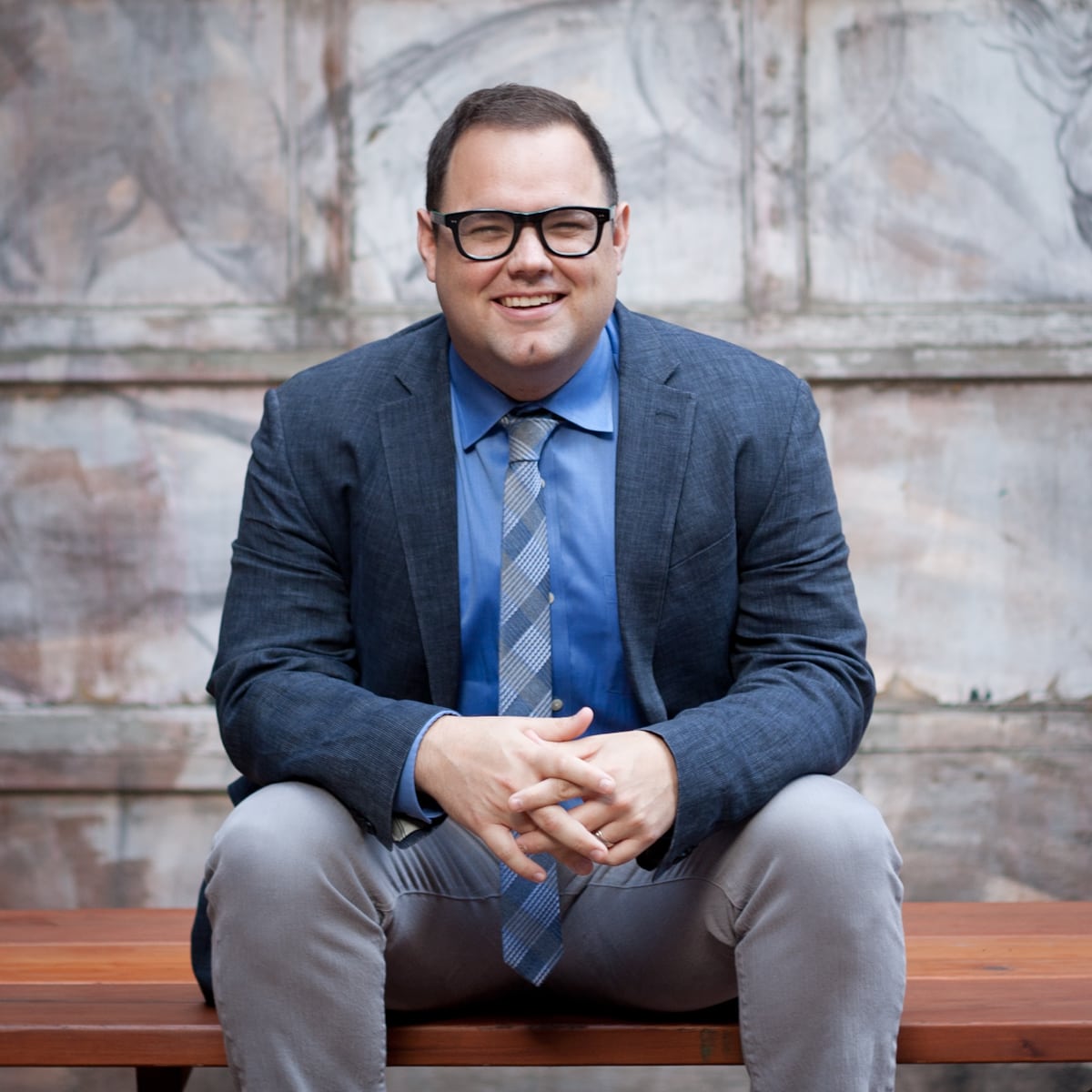 Tell us a little bit about yourself and your career so far, and how you've become interested in data.
I'm thirty years old, and I've been living in Chicago for the last eight years or so. My career began doing youth work—working with junior high and high school students. Then I went back to grad school and got married. From there, I got a job at the YMCA, helping lead their analytics and data work. Six months ago, I started my own firm, to do data and cross-sector development work for the social sector. Since January, we've got eight full-time employees, and are now working around the world.
"I think traditionally – in the nonprofit sector – we don't usually use technology as something that helps us do our job better, and we view it as something we have to do."
What are you working on right now that might be of interest to the Markets For Good community?
We have a lot of really, really cool projects going on right now. One is with the KIPP Charter School Network. We're helping them build a tool that allows students to know what colleges they're on track for, as early as the seventh or eighth grade, to help them work harder more regularly, rather than taking the standardized test once a year. The goal of this tool is to develop them, and help them to know where they are every week, or every month, where they stand – so that's a fun project.
We're doing a lot of really cool data collection stuff in the Middle East with Doctors without Borders and MedAir. Our organisation is working with them to create cool little data collection technologies—we've been deploying people to Iraq, Lebanon and Syria to collect household surveys, and to bring information back. We're able to collect thousands and thousands of surveys over the course of a week, which is pretty impressive. Last week we managed to get seven thousand responses from 1200 households. That's another one that's fun.
We're doing some really cool stuff with energy. We're working with the World Bank and the Jamaican Power Service to identify and collect data to create a more stable grid for their customers. An unstable productivity is the number one complaint from business owners in many developing countries, it means we [the businesses] can't go to business as there is an unstable grid. One of the biggest contributors to an unstable grid is people hacking into the grid, to get their own power source. So we're doing a lot of really cool stuff with the World Bank and the Jamaican Power Service. We're hopefully going to roll that out to 15 more countries in the next few months! So that's just a handful of projects that we're working on.
What do you think are the biggest opportunities in this space (data for nonprofits) at the moment?
I think there's two primary things that I see—one is more overarching, and one is more specific. At the highest level, I think it's the opportunity to actually use data and data technology to inform the way that we program. I think traditionally – in the nonprofit sector—we don't usually use technology as something that helps us do our job better, and we view it as something we have to do. Technology, and data technology in particular, is usually associated with reporting, or being held accountable by funders, things like that. We don't see it as a set of tools we can create to make our jobs better.
So that, at the highest level, is the biggest opportunity—for organisations like ours to work and partner with great nonprofits and funders to actually help them do their jobs better, using data technologies. One of the areas that we are really interested in is the area of dynamic evaluation. We do evaluations in real time, and predict what some of the outcomes might be, or estimate what the outcome of an intervention is. We do a lot of fun stuff in that area, and I think that it's an area that's ripe for growth. Especially as tools for data collection become a prominent and fun additional phase of automating that data collection in certain areas.
How has the landscape changed since you began?
Oh, massively. When I first started at the YMCA, I began as an analyst and quickly moved up to the title of Director of Research and Analytics. This was 2007 or 2008 – there might have been only a small handful of people in the country where Analytics was a part of the title of a nonprofit professional. My job was purely to help the organisation think about data. It's still super rare, but I know a lot more people that do that job now.
"In two, three, four, five years from now, we're going to see a lot more insight into the kinds of things that are really going to transform the nonprofit sector."
Second, the biggest change that I've seen is that—and this has only happened recently, perhaps in the last two years—I'm seeing organisations in the last five years have been talking about data. Questioning what they're going to do, and what possibilities it opens up for them. They're beginning to put resources behind that, and hire organisations like ours, bring on additional capacity and invest in different types of technology to do some interesting projects. Again, we're starting from scratch, so even a handful of really interesting projects is a massive part of that. We've got a much further way to go before it begins to take hold and become effective, but the amount of change we've seen even the past few years I've been really surprised by. In two, three, four, five years from now, we're going to see a lot more insight into the kinds of things that are really going to transform the nonprofit sector. People are beginning to invest the resources they need to, to drive new projects, ideas, things like that.
What has been your most valuable failure?
I was presenting some information to an executive at the YMCA. It was way too complex—I hadn't clarified the thought in my own head, and this made it kind of jumbled in how I presented it to them. It wasn't a massive failing, but what I learned from that was when I'm presenting information to the people I'm working for, to make sure that I'm making it as simple and clear as possible. This was a case of data visualization—I presented some visuals that were way over the top. What I learned from that is while you're dealing with a lot of complexity, you need to talk about and present your work simply. I think for me, that was one of the biggest lessons—a moment that really took that home.
What three lessons would you want to pass on to nonprofits that are beginning to use data to measure impact?
The first would be 'start where you are'. Organisations get so overwhelmed by everything that is possible, that they don't do what's possible for them. Not everyone needs big data. Not everyone needs data scientists. Not everyone needs fancy data visualization software. Really, the lesson is—how do you incorporate evidence into your work? When you're making a decision, how do you make that decision based on evidence? Talking about the effectiveness of your program—talk about it in terms of the evidence that you have. Get as much evidence as you think you can to make a good case for what you are doing. Wherever you are, think about it in terms of evidence, not data necessarily.
"Organisations get so overwhelmed by everything that is possible, that they don't do what's possible for them."
The second one is this is an area where if you want to do more advanced work, you need to have the capital for it. There is such thing as bad data analysis, especially when you are making more complex modeling decisions. You need to make sure when you're making investments in this area, that you're making them in a sound way. Make sure you are bringing in people that have these skills, and that can do the job well. One of my fears is that people start hiring data analysts, and they will be really bad data analysts, and that they will hamper what is possible, because the work won't be very good.
The third thing I would say is that for the nonprofit sector in particular, is to really take advantage of data, we have to work together. No nonprofit has the market concentration of Amazon, or Netflix, or Google. We need to come together, and share our data, work more collaboratively with one another to really understand and identify ways of increasing our impact. If you want to do really great data work, you have to do it collaboratively with other organisations.