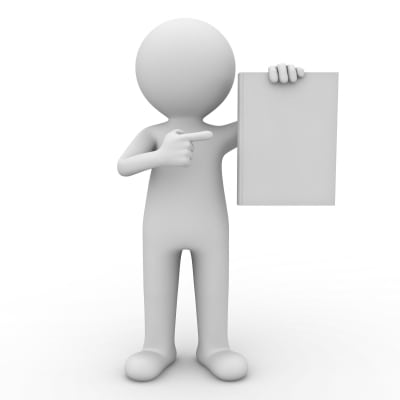 David Bank continues his call for open deal data with a look at the recent history of movements in the impact investing space and, further, at the various players and initiatives who are pointing ways forward.
…


It's one thing to advocate for greater transparency to accelerate the marketplace for private investments that deliver positive social and environmental impact along with financial returns. It's another thing to make it happen.
As we explored the terrain of impact investing for Impact IQ, the startup media platform I founded last year, we tested our arguments for transparency and disclosure on every entrepreneur, angel investor, fund manager and social-venture accelerator operator we met. Nearly everyone supported openness, except perhaps when it came to their own data.
Along with my colleague, Avary Kent, Impact IQ started building the case (with the support of Kevin Jones and Penelope Douglas of SOCAP and the Stiefel Family Foundation.) One of the first public supporters was Acumen Fund which on its own had disclosed general information about its portfolio results and lived to tell the tale. Others that agreed to "put their data where their mouths are" included First Light, Hub Ventures, Toniic, Unitus Seed Fund, Unreasonable Institute and Village Capital.
That meant simply broad support for "the voluntary and timely disclosure of basic information about financial investments in ventures and projects that seek social, environmental and financial returns, consistent with regulatory and confidentiality requirements."
At the same time, ImpactSpace was building a robust database platform and pumping in data about just such deals. Ravi Kurani and Zuleyma Bebell, and their team, collected public data and started entries for more than 500 impact investing financial organizations and ventures including, for example, more than 100 deals completed by Root Capital.
Of course that's barely a start. Many entries remain incomplete. But new funds and companies are going up quickly. The newly announced Unitus Seed Fund, for example, has posted its four early deals and will add to its portfolio page as it closes its planned dozen investments a year in base-of-the-pyramid ventures in India. Already that page shows that Hippocampus Learning Centers, which is building a network of low-cost private schools, leveraged seed financing from Unitus to raise Series A financing from Acumen Fund and Lok Capital. An ecosystem is coming into focus.
Collaborating for Impact
In the spirit of collaboration, Impact IQ and ImpactSpace are merging their complementary efforts. Think of it as TechCrunch and CrunchBase — for impact. ImpactSpace is building the data store and tools for gathering, filtering and displaying the data. Impact IQ is about notable deals, compelling people and gathering trends. Together, we're building the database through voluntary submissions, manual "scraping" of public data and old-fashioned reporting.
We're committed to open-source and open data. "Open impact data" means that basic deal data — venture, investor, amount, type, date — is available for re-use by stakeholders and service providers of all kinds. As a public good, the basic layer of open data is available under an open-data license to any number of free and paid-for products and services — apps — serving the needs of impact investors and entrepreneurs. Data fields are compliant with industry standards, such as the IRIS taxonomy, to facilitate data exchange and integration.
Common and open data platforms can support the very specific services needed by different stakeholders. For example, the network of social-venture accelerators is collaborating to create a common application form to enhance collaboration and reduce the burden on social ventures. Academic researchers are using open impact data and tools to analyze trends and practices in impact investing. Emerging social finance mapping efforts, such as the Impact Investing Ecosystem Map in Mexico and the Ayllu Initiative in India can draw from, and contribute to, the open impact database.
Transparency
Transparency is needed across the capital spectrum, but one area is particularly ripe for openness: the new class of startup entrepreneurs mixing technology, emerging markets and new financing mechanisms to disrupt business as usual in food, water, health care, education, energy and even sanitation.
Angel investor networks such as Investors' Circle are buzzing with activity, and greater transparency is the price of admission to this new environment. "Accelerators" open for applications every month to drive new ventures toward investor pitch days. New seed funds, such as Unitus, are raising capital from venture capitalists such as Vinod Khosla. Accredited-investor exchanges and portals such as Mission Markets in New York, the Impact Investment Exchange in Asia and MaxImpact in Zurich are looking for deals. "Crowdfunding" sites eagerly await federal regulations to offer equity stakes in startups to smaller investors.
Sen. Michael Bennett of Colorado, an author of last year's federal crowdfunding legislation, recently wrote to Mary Schapiro, chairwoman of the Securities and Exchange Commision, that many entrepreneurs, angel investors, lawyers and software developers feel "that businesses must be transparent about their capital structure before participating in a crowdfunded offering." Such practices will migrate upstream over time.
Challenges Ahead
We know there are practical and conceptual question marks all over the place. Impact investing is not only, or even primarily, about equity; tracking debt, project finance and other forms of financing may be even more important and more difficult. Financing is not the only, or even the best signal of a venture's success; companies able to bootstrap their growth from revenues won't show up in a dealsheet of investments.
One of the biggest challenges is measuring, valuing and communicating social and environmental benefit. Impact, of course, is what sets these investments apart.
And system-change is more than a series of deals, as Joy Anderson of Criterion Institute reminds us. How does a database of transactions help in the hard work of "looking for new patterns, crossing boundaries, messing with taxonomies, shifting the rules of the game"?
Money follows money. Today's seed investment is tomorrow's growth company and maybe the next world-changer. Tracking such investments can itself help catalyze capital for the sustainable and inclusive future. As the data geeks would say, that data "wants to be free."
…
Curator's Note: I asked David what he would advise right now to bring this call for data to life. He offered the following:
Add or edit your profile. Add a company,financial organization or person profile. (You can also send a spreadsheet or link to your portfolio to info@impactspace.org.) If your venture or financial organization is already in ImpactSpace, please review and update the information.
Put Your Data Where Your Mouth Is. Add your organization to the roster of those supporting disclosure of basic impact investment deal data.