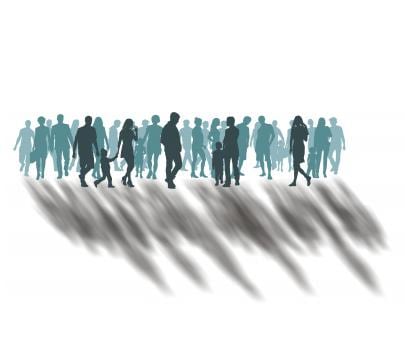 In this post, Perla Ni gives an overview of beneficiary feedback from the community perspective, noting that feedback tools for grantmakers, government agencies, and nonprofit organizations must demonstrate on-the-ground results and lead to improvements in programming and in quality of life for beneficiaries.  So, where are we today with community feedback? And how is the data being used?
…
As many government agencies and nonprofits face budget cuts, there is increasing pressure for grantmakers and grantees to justify the funding of these entities with results. From all sides of the funding equation, across the board, there is a priority being placed on evaluation. Aggregating community feedback—from clients served, legislators, volunteers, partner organizations, or donors—is a sensible and cost-effective way to show program impact and pave the way for improvements.
Consumer feedback is one of the primary ways in which private sector services are evaluated. James D. Power of J.D. Power & Associates extended that as a challenge to the social sector: "I believe that nonprofits need to adopt a similar perspective and make sure that continuous improvement is part of their operation." Positive consumer ratings of services and products are well accepted as strong indicators of quality and customer satisfaction. We air our product complaints or raves on various websites because we know the power that our voices have.
Although there are ongoing conversations about the best metrics for judging quality, there is agreement that consumer satisfaction and feedback are useful and drive quality through transparency and competition.
Increasing Interest in Community Feedback
In Learning for Social Impact, a report for donors and foundations by McKinsey & Company, the No. 1 recommendation given to funders is for them to "hear the constituent's voice." Now, the public and philanthropic sector is beginning to adopt this paradigm and adapt it for the broad set of constituencies served by nonprofit organizations.
This is an exciting development, and there are a few key reasons for this trend:
Successful consumer feedback mechanisms have demonstrated an impact on demand and product. For instance, 80% of retailers use information from online reviews submitted by users to make product changes.
Behavior change in the social sector is difficult. Grantmakers and nonprofits are eager to learn new tools to enable change in the populations they serve.
Landmark books such as C.K. Prahalad's Fortune at the Bottom of the Pyramid and the writings of McArthur genius award winner Maurice Lim Miller have begun to change perceptions about low-income people. Low-income people are consumers with needs who are capable of providing market insights on how better to serve their needs.
Trends toward human-centered design, where products are designed and rapidly iterated upon with feedback generated from users, are influencing the ways that grantmakers and nonprofits think about how programs can be more responsive to community needs.
Current technology trends in inexpensive computing infrastructure provide the means to capture community feedback in an ongoing way, in real-time and at a low cost
Who's Using The Data?
Grantmakers
Community feedback is a tool that grantmakers use for their own due diligence. A recent report by Grantmakers for Effective Organizations observes that "Grantmakers doing this work have arrived at an understanding that much of the knowledge and experience they need to solve the problems they want to solve, and to help them do a better job as grantmakers, resides in the communities they serve. This underlying value is captured by the phrase that has been made visible by the disability rights movement in recent years: 'Nothing about me without me.'"
Nonprofits—Health, Human Service, and Education Organizations
GreatNonprofits has been collecting feedback from a wide variety of health, human service, and education organizations. Many nonprofits are collecting community feedback in order to improve their services. For direct service providers, the most valuable feedback is from clients served, and to a lesser extent, volunteers and donors.
Nicole Molinaro, executive director of Communities in Schools of Pittsburgh-Allegheny County, a Pennsylvania-based dropout prevention program serving at-risk youth notes, "Without hearing feedback about what we're doing well and what we can do better, we really can't make improvements in how we serve our kids." Due in part to feedback submitted by students, the organization added a student lounge as a safe, accessible place for the students to spend time in before and after programs.
Policy and Advocacy Organizations
One of the biggest challenges that advocacy organizations working on long-term social change often face is the daunting challenge of demonstrating results within limited time frames. These results need to be compelling to both institutional funders as well as to a larger base of potential supporters. These organizations can show their work by collecting feedback from board members, as well as from donors, partner organizations, members, and legislators who are familiar with their work.
International Nongovernmental Organizations
It's doubly important for international nongovernmental organizations, or NGOs, to get timely, community feedback for programs. Donors, or even staff, of international NGOs, often don't have clear visibility into the activities of programs on the ground—especially if it's dangerous or difficult to travel to a particular region. Traditional assessment of international projects is infrequent, expensive, time-consuming, and may take place after a program has been completed, sometimes years afterward.
One group, the Danish Refugee Council, collects feedback via text SMS from the villages in Somalia where it operates, translates the feedback, responds to it, and then shares this information publicly on the web.
The Bottom Line: Practical, Human-Centric Tools for More Effective Grantmakers and Nonprofits
There are urgent needs waiting for solutions. Practical, cost-effective community feedback tools available now can build trust and confidence in nonprofits through increased participation, transparency, and access. It also provides vital guidance to grantmakers and nonprofits in creating and recalibrating programs.