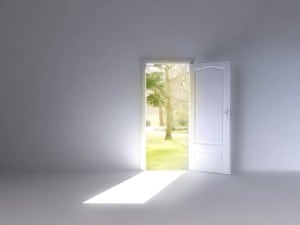 According to John Hecklinger, Chief Program Officer of GlobalGiving, the powerful tools and technologies we are creating are helping us solve social problems, but they could work better if they were to work together. He argues for explicitly connecting them so that the information they generate flows more freely and becomes more easily accessible to the people and organizations that need it.
Last week, I was a participant in a discussion at a Technology Salon hosted by Rockefeller Foundation, Plan International, and Community Systems Foundation. The topic was, "How can ICTs (Information and Communications Technologies) help with qualitative monitoring and evaluation efforts?"
I spoke about our Storytelling Project. Ian Thorpe introduced The World We Want 2015 campaign, a platform for communication about the post-2015 development agenda. Emily Jacobi of Digital Democracy showcased her work with an NGO in Haiti using photography to build local capacity to address gender based violence. In attendance were 20+ people all working on the same problem: how to collect and organize qualitative information in a way that informs and drives monitoring and evaluation processes.
A dozen or so tech tools were mentioned as promising ways to collect and organize narratives, photos, videos, and other qualitative information. Linda Raftree's thoughtful recap of the session mentions Trimble's Municipal Reporter, Open Data Kit, Kobe, iForm Builder, Episurveyor/Magpi and PoiMapper, Dotsub, and SenseMaker.
It struck me that the whole of these tools is definitely less than the sum of their parts.
Cheap storage, ubiquitous mobile devices, and increasing bandwidth in the developing world make capturing rich information in real-time a real possibility. But, weaving all of this information together in a meaningful way remains difficult without a common information infrastructure.
As I think about managing the GlobalGiving marketplace at scale, I'm greedy for more of this of information more easily at hand. Yet, there is still no way for me to access the wealth of qualitative information being generated through the huge number of smart initiatives happening around the world. This is yet another reason why a unique NGO identifier is so important.
With a unique NGO identifier in place, builders of tools capturing and organizing qualitative data can integrate this ID, making exchange and use of qualitative data much more fluid and valuable.
For example, we've gathered 40,000 short narratives about social change initiatives in Kenya, Uganda, Tanzania, and Rwanda. These stories mention thousands of NGOs, but without a unique identifier connected with these NGOs, it's hard for funders, peer NGOs, researchers, and others to tap into stories in an efficient way.
Likewise, as GlobalGiving performs due diligence on NGOs around the world, we have no efficient way to benefit from the qualitative and quantitative information that a myriad of monitoring and evaluation efforts generate every day.
Let's keep creating powerful tools, but let's also find ways to connect them to each other. Individually, they are proving to be highly capable of enhancing our efforts to change lives. They have to work together if we want to broaden and accelerate that impact.