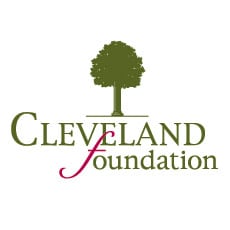 Introduction
The Cleveland Foundation, established in 1914, is the world's first community foundation. That's not just a factoid, but a cue to think about time and the speed of change. As place-based organizations, community foundations now operate at the core of some of the fastest moving global forces, with unprecedented urbanization topping the list. How do you improve a specific place when the place itself is a fast-moving target? We interviewed Bob Eckardt, Executive Vice President of the Cleveland Foundation, to find out.
—
How does the speed of urban change affect the work of community foundations? What does that mean for your work in the Cleveland area?
Community Foundations need to balance the need for speed to respond to changing conditions while also having the "staying power" to work on issues that can take many years to address. In our work, we have had to be very sensitive to changes within our community – for example, as downtown Cleveland waxes and wanes.
Many years ago, downtown Cleveland was the business center of the region, with many corporate headquarters. However, corporations have moved from downtown and employment patterns have shifted, such that many people live in a different county from that in which they work. At the same time, downtown has emerged as a center of population growth as young people move into the city. Each of these changes has an impact on the issues (and strengths) of different parts of our region and how we think of our work as a place-based funder.
Could you describe any data-driven eye-openers for you have carried out your grantmaking?
In our education work, data about the performance gap between traditional schools and the new experimental schools we supported was quite striking. It changed everyone's perception of the levels of progress that were possible through systematic change strategies within the Cleveland Metropolitan School District. Ultimately, it led to changes in state law to make possible much broader application of these new approaches.
Considering the current data tools and practices, what have you noticed as your biggest challenge?
The time lag on data availability can be frustrating.  Often the time needed to collect and process data does not align well with the timeline that most funders need to work against.
As a result, one is always making decisions with limited or provisional data. And by the time final data emerge, funders are already facing new questions. So balancing timelines for decision making with timelines for data production is an ongoing challenge.
---
Thank you Robert, for a fascinating insight into the challenges of being a donor in a fast moving world. Its interesting to note that he just accepts partial data, because the belief is this is the best they can get. A world in which grant seekers come better prepared with better data will combat this problem, and as a result, stand out against the crowd.
Be sure to follow the Cleveland Foundation on twitter, and bring in the team at Markets For Good for any questions you may have.