Misinformation and hate speech aren't reserved for Facebook and Twitter. Here's how social good platforms can stay one step ahead.
On an almost daily basis, the global media reports on technology platforms facing complex dilemmas related to misinformation, inappropriate platform use, and users with extreme views. We normally hear about this relating to well-known companies like Facebook, Twitter, YouTube, and Pinterest.
But social good platforms and philanthropy intermediaries also face these dilemmas: who should be on (should white supremacists be allowed to fundraise?), who should be off (how should we approach "deplatforming?"), who should be flagged (based on what criteria?), and who gets to make these decisions?
These platforms are forced to publicly justify their responses to dilemmas, often under scrutiny, whilst also trying to maintain a balance of trust and transparency with the public. At GlobalGiving, we are calling this problem the Neutrality Paradox.
Despite the unique value of technology to provide open, democratic spaces online, digital platforms are powered by organizations that need to take responsibility for how their technology is used. This means that platforms necessarily have to take a stance—departing from a position of neutrality.
Charitable giving platforms were created based on a system of transparency, efficiency, and trust.
Back in 2002, GlobalGiving boldly went where few others had gone before, to accelerate social change by connecting philanthropy and technology. This approach has given rise to hundreds of digital platforms like GlobalGiving.org, with the aim of connecting people and resources to fuel positive change.
Over the past two decades, innovation in philanthropy (including digital platforms, new forms of intermediaries, and other models) has accelerated, and many of us that work in philanthropy find ourselves closely examining both positive results alongside emerging challenges.
Fueled by increased public interest and our own experiences, GlobalGiving has launched an evidence-based research inquiry into the Neutrality Paradox exploring some of these complex issues and how they affect charitable giving platforms, in particular.
Charitable giving platforms were created based on a system of transparency, efficiency, and trust. Most platforms establish trust by sharing their standard vetting processes. But, once a charitable cause has 'passed' a vetting process, this process of maintaining trust (as well as managing a multitude of risks) doesn't stop.
Philanthropy stewards must be both proactive (e.g. conduct upfront vetting) and reactive (e.g. consider new information). We need to be able to react fast to changing situations and respond in the face of complex and sometimes conflicting politics, ethics, legislation, and regulation.
What happens when new information is uncovered about a nonprofit's potential affiliations with problematic governments? Or when a lawful nonprofit takes a strong stance that is disagreeable to others, as in the case of so-called 'hate groups'? Or what if an organization's funding is coming from a questionable source?
We feel this issue. And through a series of interviews and surveys, we've found many of our peers do as well.
These questions begin to get to the essence of the Neutrality Paradox challenge. How do we best navigate these issues fairly and effectively? GlobalGiving is seeking to address the problem by gathering stakeholders with diverse viewpoints and expertise to develop and test prototype solutions to help platform providers and philanthropic intermediaries make challenging decisions.
It is our goal to collaboratively develop a standard, transparent set of tools and resources that strike the right balance between openness and curation, free speech and moderation, independence and trust. They should balance corporate values and business requirements, external frameworks and internal standards.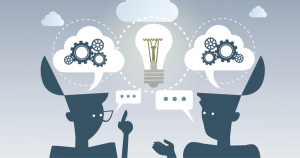 GlobalGiving established a collaboration of more than 100 peers and the verdict is in: neutrality doesn't work.
Why is GlobalGiving leading this effort? We are not a think tank or consultancy removed from this issue. We feel this issue. And through a series of interviews and surveys, we've found many of our peers do as well.
We could've just developed our own set of policies, processes, and perspectives. But, we thought it better to share our challenge, invite others to share too, and work collaboratively to design adaptable solutions for the philanthropic sector at large.
Ultimately, philanthropic models should promote responsible, ethical giving, bring people closer together, create greater meaning, and ultimately ensure that we're all doing our best to support people and our planet.
Today, nearly 20 years on from our humble beginnings, we are well-poised to set a course to navigate through these complex issues. We must. We know where we want to get to and feel emboldened to succeed with a community of like-minded peers walking with us.
Would you like to be involved? We are working actively on this topic now through early 2020. We hope to connect with others that can provide insights or experience and that are interested in practically grappling with this topic. Please email our team and we'd love to have an informal conversation with you.
This piece was published by GlobalGiving in October 2019.