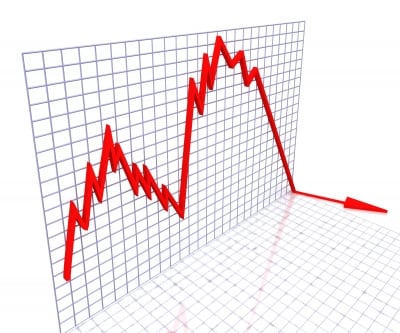 It is impossible to reach your fundraising potential today without a timely consciousness of market dynamics followed by an agenda to gain targeted awareness and relationships. Judy Levine, VP of Marketing & Engagement for Salesforce.com Foundation, walks us through the current landscape.
…
"In God we trust; all others must bring data." – William Edwards Deming
Like the rest of the economy, the nonprofit sector has seen a long, painful and slow recovery. In 2007, charitable giving was somewhere in the neighborhood of $306 billion and had been growing rapidly, particularly since 1996. In fact, according to Giving USA, 2007 was an even more remarkable year. As they informed us "…every subsector (except private foundations) is projected to have seen increases in 2007. This last occurred in 2001." Times were good.
Its taken our sector five years to recover back to that 2007 level, with 2012 finally hitting the $316 billion mark. Also like the rest of our economy, we've had to rebuild in entirely new ways: leaner, smarter, more efficient, more connected.
As nonprofits, online engagement and social listening is in our DNA. As the post-recession social revolution has unfolded, many companies found the need to talk directly to the "customer" as a rude awakening. For our sector, fundraising was a "CRM" business long before the advent of better technologies to manage it. Constituent relationships form the backbone of organizational engagement: dollars, mission and impact are all driven directly out of close engagement with our consumer, our constituent.
Much like we've seen ecommerce continue to emerge as a growth area in for-profit sales (nearly 16% 1 by some measures), online fundraising has been a key growth area in the non-profit world. Remember that 2012 fundraising mark of $316 billion? That's a 1.7% year over year increase overall, in line with economic expansion in the US.2 However, when you look only at online revenue, that growth number jumps to 21%. 3 The engine of fundraising growth opportunity has shifted online, even if it still only represents a small portion of overall giving (< 10% by most measures).
How do we now hold the attention of all of these new online givers? After all, though the average one-time online gift of $60 is nice, the average $20 monthly-recurring gift is much nicer. This is where our social DNA shines, our commitment to CRM brings big benefits to our sector as we all know the value of the personalized touch. For example, an organization like Goodwill of San Francisco Counties operates 17 retail and an online store. In order to more effectively 'sell' to their constituents, they recognized the need to centralize all marketing, fundraising and sales information in a common core of data. That centralization process brought them enough efficiency that they now include a personalized note to each donor when receiving a gift. Obviously a small example, but technological enablement of more complex and sophisticated digital stewardship plans drive higher levels of fundraising in good economic times, and provide a funding bulwark against the next downturn in our sector.
Of course, there's also social. Email marketing list growth has declined over the past few years to around 15% 4, with commensurate declines in click-through, open and response rates. We're far from the death knell for email, after all, list sizes do continue to grow, especially in the smaller-sized organizations. However, there is a new channel (or set of channels) to pay attention to. The growth of the social channels has been beyond explosive, with a 46% increase in Facebook fans, and a whopping 264% increase in Twitter followers for organizations in 2012.5 Its not just millennials either. Facebook's fastest growing demographic? Over 50. The social revolution is very real. Our next challenge as an industry is the same one our for-profit brethren will be figuring out: how do you convert clicks, likes, and @mentions into real engagement and dollars? If you don't think a social media strategy is important to your bottom line, take a step back and keep this in mind: In 2010, the average donation through social media was $38. In 2011 it was $55. Last year, it was $59.6 More than half of the people you engage with via social will have another point of engagement with your organization (volunteering, donating, etc.)
Do you think its important now?
Can social and online giving be the path to regaining the funding growth curve of 2007? Maybe, it certainly shows the potential. The game has changed. Your constituents are out there talking about you, you better already be listening, but now more importantly, responding.
____
1 US Chamber of Commerce
2 Giving USA 2012
3 2013 eNonprofit Benchmarks Study
4 2013 eNonprofit Benchmarks Study
5 2013 eNonprofit Benchmarks Study
6 http://www.mdgadvertising.com/blog/2012-it-was-a-very-good-year-for-social-giving/
…