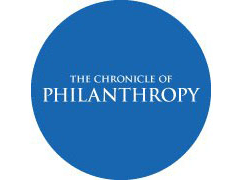 Chronicle of Philanthropy's most recent article within its 'Measuring Up' section begins with a statement we know all too well: "One of the greatest challenges facing nonprofits is proving how effective they are." From varied reports, irrelevant data, or not understanding what the data means, it's a big challenge. To solve the problem, this article switches focus towards one simple comparison point, the cost per outcome. Not only can this demonstrate past effectiveness, but looks forward at potential effectiveness.
—
 "Measuring how much it costs to produce a single 'unit' of impact, called 'cost per outcome,' can tell with a high probability whether a nonprofit program will work." Perry Yeatman of Mission Measurement, the article's author expands on this, highlighting the prevalence of cost per outcome measurement throughout the private sector. Quite simply it allows you to "predict success by picking apart what factors correlate to achieve certain goals."
Perry's key findings with cost per outcome measurement can be neatly summed up into the following:
It saves time.
It can be done before a program even begins.
It creates data you can compare.
It saves money.
Now the article expands on these points succinctly, so instead, I will highlight a known flaw within cost per outcome measurement. "Programs that deal with a brand new issue or that are highly innovative by definition won't have a lot of existing data for comparison. Ten years ago, the data didn't exist for programs to fight cyber bullying, for example."
Perhaps the way to look at this is that while 'cost per outcome' is not without flaw, the focus is that it can "help charities spend less time tracking and reporting on idiosyncratic performance measures and less money on programs that don't deliver. That in turn frees them up to focus on making an even greater impact." As Perry concludes,  "who wouldn't want that?"
With that, we at Markets For Good put the question over to you. Who wouldn't want to engage in cost per outcome measurement? Please share your alternatives, or if you are using it, what successes stories can you share?
Thanks Perry Yeatman and Chronicle of Philanthropy, for the article – we, along with our readers will be following you on Twitter for further updates and insights.