We are very excited to announce that Markets for Good is a media partner for the Open Data Institute Summit 2015, in London.
We are very excited to announce that we are a media partner for the Open Data Institute's (ODI) Summit this year in London.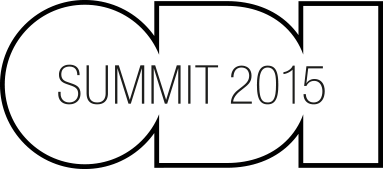 The Open Data Institute is catalysing the evolution of open data culture to create economic, environmental and social value. It helps unlock supply, generates demand, and creates and disseminates knowledge to address local and global issues.
The ODI convene world-class experts to collaborate, incubate, nurture and mentor new ideas, and promote innovation. In addition, the ODI helps to enable individuals and organisations to learn and engage with open data, and empower teams to help others through professional coaching and mentoring.
The Open Data Institute is back at the BFI Southbank for the annual ODI Summit 2015 on 3 November, the leading event for showcasing innovation and excellence in open data globally. This year it's even bigger and better, convening 600 delegates, representing 21 countries worldwide, and over 30 high profile speakers representing business, government, the arts, startups and more. Speakers this year include Sir Tim Berners-Lee, Martha Lane Fox, Sir Nigel Shadbolt, Neelie Kroes and more.
This year's theme is Generation Open; of innovators and entrepreneurs, customers and citizens, students and parents embracing network thinking, and building an open culture. As a media partner, we are offering Markets for Good readers an exclusive ticket discount code odi_marketsforgood for 15% off.
Join up to 600 delegates to learn about the journeys that others have had with open data in the Story Theatre, network with the stands in the Innovation Cafe or hear the leading expert voices discuss real world problems and exemplary projects in the Keynote Theatre and more. To find out more about the Summit and register for a ticket, visit the site here.
---
Find out more about the work of the ODI, and about the summit by following them on Twitter at @ODIHQ. 
To stay up to date with the latest Markets For Good articles and news, sign up to our newsletter here. Make sure that you are also following us on Twitter.