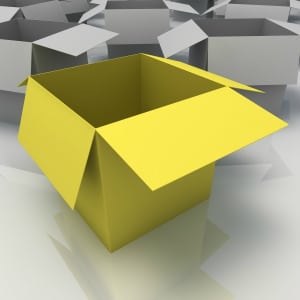 – "Open and machine-readable", the president said, is "the new default for government information."- From: A New Goldmine, The Economist, May 2013
This article notes the opening up of government data as yet another big bucket of bytes contributing to the "big bang of big data," one that will…
"spur a frenzy of activity. Pollution numbers will affect property prices. Restaurant reviews will mention official sanitation ratings. Data from tollbooths could be used to determine prices for nearby billboards. Combining data from multiple sources will yield fresh insights. For example, correlating school data with transport information and tax returns may show that academic performance depends less on income than the amount of time parents spend with their brats.
Over the next few months federal agencies must make an inventory of their data and prioritise their release. They must also take steps not to release information that, though innocuous on its own, could be joined with other data to undermine privacy—a difficult hurdle."
That's a lot – especially to expect from one source, , government data. But, the momentum is there at all levels of government – state, local, federal – accompanied by high expectations for what we will be able to do with newly available data.
What do you think? More importantly, what are you doing with big data or noticing as it begins to explicitly frame quality of life conversations? The authors give examples applying to advertising, education, health, housing and more. But how will we ensure the proper foundation is in place to in order to help point innovations to social good? A new infrastructure is forming, and it will take a massive effort on the part of the social sector to shape the impact we say is needed, but the underlying assumption is also big, i.e. a new and different level of data practice and collaboration.
Check the whole article here and let us know what you think.