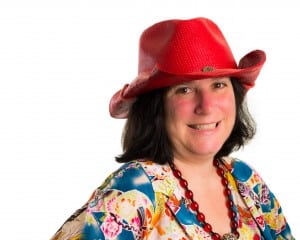 Today we present to you a practical toolkit for nonprofits. More than that, it is a library, which everyone working in social innovation can access and use to develop their programs. This toolkit came to our attention via a long-standing friend of the site, Beth Kanter.
—
The 'DIY Toolkit' is the result of a collaboration between STBY (a European creative research firm) and Quicksand, (a multi-disciplinary innovation consultancy based in India) and commissioned by Nesta and The Rockefeller Foundation. According to Kanter, they identified "a gap in the support for innovation provided to the development community," and we certainly agree. Below, we share the video they used to launch the toolkit, and look into this with more detail.
"The DIY Toolkit has been especially designed for development practitioners to invent, adopt or adapt ideas that can deliver better results." Ambitious yes, but when you begin to examine the various tools and the simplicity with which they are laid out, few people will argue there is not a tremendous value added to all types of social practitioners.
At risk of repeating Kanter's highlighted tools, I'll choose an alternative example. The 'Theory of Change', if used correctly it is a means of evaluating the journey towards your goals. With greater in-depth analysis of your work – and indeed assumptions – you should be able to strengthen the quality of your impact.
Aside from pointing out her favourite resources, Kanter links to this great write up of the development of the toolkit, which is fascinating.
With that, we shall leave you to explore the toolkit and use as much of it as possible to help enhance your organisation's ability to innovate and consistently drive more social change.
Be sure to follow Beth Kanter on twitter for regular updates, and enjoy her blog. Be sure to engage Markets For Good into any debate or questions you may have about the toolkit, or for Beth.