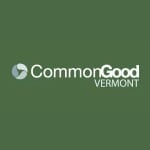 Lauren-Glenn Davitian, recipient of the NTEN Lifetime Achievement Award: "As nonprofit organizations increase their focus on results and measurements, data visualization becomes a new and important skill set. We can put our data to work and increase its analytical power by presenting it visually. Here is an overview and useful resources to get you started."
Lauren-Glenn offers a step-by-step approach to get started on the road to visualizing your data.
…
1 – Begin With The End In Mind
Data visualization presumes that you have a story to tell and the numbers to back it up. Like any strategic communication, data visualization is a process that requires you to start with a clear idea of what you hope to accomplish.
Who is your audience?
What action do you want people to take?
What is the story you have to tell?
Is your staff defending an organizational program to your Board? Are you trying to persuade members of the public to behave differently? If you choose data visualization, your story is, necessarily, one of "causality"–at least two conditions (pieces of data) that interact to create something worth discussing.
The "World Champion Graph" and oft cited illustration of data visualization was produced by Charles Joseph Minard in 1869 on the subject of Napoleon's disastrous Russian campaign of 1812. It is, ultimately, an anti-war poster that portrays several interconnected data sets including the size of the army, the direction they traveled, the terrain they crossed, and the sub-freezing temperatures that ultimately reduced them from 400,000 to 10,000 at the end of the campaign. The visual is a succinct story about the folly of war.
2 – Select Your Presentation Vehicles

Once you've decided upon your story and purpose, select the appropriate tool to showcase your data. You have several options–some more complex than others. Depending upon your selection, you'll be able to produce it with in-house staff, or you'll  hire an experienced graphic or data designer to help you. In all cases, simplicity is the name of the game. Here are a few options:
Tables work best when you want people to look up individual values, or when those values must be expressed precisely.  This example from Pew Research Center's Internet and the American Life Project, How Americans Go Online, presents comparative data in a simple table format
Charts help to process large amounts of data quickly. These take various forms and depend on your objectives. You can learn more about charts types and their uses at SAP Design Guild
Graphs work best when the message is contained in the shape of the data (patterns, trends, exceptions to the norm), or entire sets of values must be compared. Data viz pros advise to steer clear of pie charts because they confuse the mind when it is looking for relationships between data points
Bar charts help compare two sets of data and are a favored, simple way to tell your story. One of the best resources for creating simple charts is Cole Nussbaumer's  No More Excuses for Bad Simple Charts: A Template
Sparklines, developed by Edward Tufte, pioneer in the field of data visualization, are an elegant way to express a massive number of data points. They are small graphics designed to give a quick representation of numerical or statistical information within a piece of text, taking the form of a graph without an axis
Infographics are gaining in popularity as catchy and compelling presentations found on-line, in magazines, annual reports, and marketing campaigns. These are often developed with the help of professional designers–although, if you have time, there are some "add water" sites such as Visual.ly and Ease.ly.  Learn more about "Ten Fun Tools to Easily Make Your Own Infographics"
Here's an sample infographic (excerpt below) from WaterStep, a US-based NGO that provides clean drinking water to those in need around the world, from developing countries to people impacted by disasters. As the graphic points out, unsafe water is one of the world's top killers. Every 30 seconds, a child dies from a waterborne illness. Many of those illnesses are preventable.
The Pew Research Center's Internet and the American Life Project provides another effective example with this snapshot of online dating habits.
Interactive Visualizations make up another category of visualization, allowing viewers to compare data in a variety of conditions and draw their own conclusions. Gapminder (below) is a notable example, made famous by its founder, Hans Rosling.
3 – Tell The Story
No matter which type of visualization you select, you'll notice from the examples above, that effective visualizations follow a hierarchy and format that help your target audience follow your reasoning and comprehend your purpose.
Headline: Your presentation requires a clear headline that explains what your visualization is about. Use succinct yet clear statement that sets the stage and draws them in.
Background: Take the opportunity to set the context and provide a short explanation of why the data is worth looking at.
The Chart: Once you have chosen the appropriate format, keep it simple and clear of "chart junk". Keep your labels clear, your data points spare and draw people's eyes to where they need to go. Tip: learn the gestalt principles of visual perception.
Conclusion: Again, help the viewer. What is the point that you'd like people to conclude or understand? Tell them.
Attribution: It is vital to cite the source of your data. People want to know its provenance, timeliness, and, when applicable, scale.
Effective data visualization compels you to ask the central questions: who am I trying to persuade and what point am I trying to convey? With these answers you can collect relevant data and begin the process of presentation. Sharpen your skills by looking and listening to data presentations (they are all around us) and then dig in to your own data. Like any new language, data visualization takes practice. Now is a great time to start!