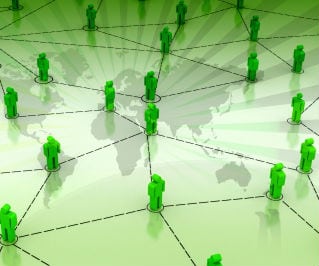 There's visible progress in the social sector with respect to how organizations listen to and incorporate feedback from the people they serve. But, John Hecklinger of GlobalGiving proposes that we're at risk of only fits and starts (not real progress) toward a truly robust system to gain beneficiary feedback if we don't consider how our systems work together.
In his inaugural post as a Center for Global Development Visiting Fellow, Dennis Whittle argues for a Consumer Reports for AID. Dennis founded GlobalGiving with Mari Kuraishi over ten years ago with the idea that rapid feedback between implementers and donors can dramatically improve the efficiency of resource allocation and the effectiveness of implementation.
In the beginning, GlobalGiving's innovation was real, honest feedback to donors about the work happening on the ground. This was revolutionary at the time, and the idea spawned a myriad of platforms all promising accountability and transparency. Donors have come to expect such feedback from the projects they support, whether through GlobalGiving or through other organizations.
GlobalGiving has proven that we can get the donor-project feedback loop going, but an essential part of a more complete loop is missing: the beneficiary.
Owen Barder's presentation, "What can development policy learn from evolution?" describes how a process of incremental improvement and discovery can evolve unexpected, emergent solutions that would never have been designed. Without rich beneficiary feedback, it's impossible to get this process started.
At GlobalGiving, we're experimenting with ways to close the donor-implementer-beneficiary feedback loop. Our Storytelling Project gathered over 40,000 short narratives from everyday people about social change efforts in their communities. Each storyteller tagged his or her own narratives, giving us a layer of meta-data to help us analyze patterns in the stories. In this way, we developed a large stock of rich feedback that we have used to help qualify new organizations for GlobalGiving. Organizations have started using this feedback to understand their community's needs.
The project has real promise, and we are evolving our approach through a series of experiments meant to help us discover what will make the feedback easier to gather and easier to use for implementing organizations, for GlobalGiving, and for other funders and policy-makers.
As technology makes communication in the developing world easier and cheaper, it's possible to cultivate such a global feedback system, but it will not be truly sector-changing until it's proven useful for a critical mass of key organizations using a common framework for capture, analysis, and sharing of such beneficiary insights.
Many tools and platforms exist to make it easier to capture beneficiary insights (Ushahidi, FrontlineSMS, GreatNonProfits), but we are still creating islands of insight that could be much more useful if interoperable.
TechSoup Global, Foundation Center, GuideStar, and GlobalGiving's work on the BRIDGE (Basic Registry of Uniquely Identified Global Entities) Project will solve a part of this problem by making it easier to share information about specific NGOs, as we'll be able to tie beneficiary insights to a specific NGO and share such information more easily.
A kit of interoperable tools that ease capture and analysis of beneficiary insight will make it easier for implementing organizations, funders, and policy-makers to use feedback to influence decision-making in an ongoing, real-time way, potentially setting off a more appropriate framework for guiding social change strategy in a complex environment.