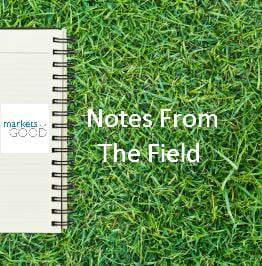 We close the current theme (fundraising) with a look at community foundations and the value propositions that drive their ability to operate and raise funds. Lori Larson, senior director of GuideStar DonorEdge, a technology and knowledge platform that enables community foundations to encourage increased charitable giving and to promote awareness of local needs and issues to donors and the community.
…
Community foundations play a unique, critical role in the progress of social change. They are place-based, public charities and are approaching their 100th sector anniversary in 2014. There are about 700 community foundations in the U.S. and according to the Council on Foundations, the community foundation sector manages almost $50 billion of charitable assets and serves an estimated 86& of the U.S. population.
These organizations are unique in their opportunity to:
Invest charitable dollars for a return on investment to increase philanthropy and grantmaking in their communities;
Provide local nonprofit information to enable smarter decisions and more effective philanthropy; and
Convene diverse groups of people to solve social problems, build infrastructure, and community investment.
Because community foundations are public charities, they must receive most of their support from the general public and must pass the IRS public support test. As such, they are held to strict standards of financial management, stewardship, and practices. No other organizations exist with this unique responsibility and opportunity for social change.
Historically, community foundations focused on managing and investing tax-deductible dollars from individuals. In the early 1990s, commercial financial institutions started offering the same types of charitable giving funds as community foundations. This new competition was only the beginning of market disruptions for these organizations. Many entrepreneurial and visionary community foundation leaders recognized that significant changes to their strategies and business models were needed. GuideStar's DonorEdge partners, collectively known as the DonorEdge Learning Community (DELC), exemplify this creative leadership in how they have transformed their organizations and embarked on a new goal to become their community's essential source of philanthropy and nonprofit information. The DELC connects people with charitable causes with which they care about, and organize and present information in a meaningful way for action and impact. This work exemplifies how community foundation are operationalizing new initiatives and research, such as Money For Good, Markets for Good, Information for Impact: Liberating Nonprofit Sector Data, and The Overhead Myth campaign.
Sustainability, resilience, impact, risk, and uncertainty are not new problems but continue to pose paralyzing challenges, especially to the social sector. As a result, the sector is witnessing a slowly emerging, positive shift in helping to communicate and create knowledge about the good, effective work of nonprofits through information design and education about how nonprofits achieve their mission. At the 2012 COF Fall Conference for Community Foundations, John Kania and Grant Oliphant presented CFInsight's donor-advised fund study, "Do More than Grow" and "Designing What's Next," respectively, about reimagining multiple designs of sustainable business models for community foundations. Both presentations emphasized the critical need for community foundations to design their own future and purpose based on the people and communities they serve. The message included bridging the gap between community foundation aspirations and practices, and realizing that sustainable value requires a full spectrum of innovation that goes well beyond "fixing" traditional revenue models.
In a recent Markets for Good blog post, Bahia Ramos discusses how community foundations can engage new donors via "giving days." Along those lines and also aligned with themes from Knight Foundation's Media Learning Seminar 2013, the community foundations in GuideStar's DELC have invested further and beyond giving events to:
Engage their communities and move donors along the continuum of charitable giving and inspiring philanthropy;
Provide nonprofits an opportunity to showcase their critical contribution to community and society; and
Empower donors to make informed decisions about their charitable giving.
Similar to Knight Foundation's community foundations program, the community foundation sector is beginning to recognize that:
Community foundations are uniquely positioned to become civic leaders and distribute community information, and facilitate and support positive social change.
Collecting data for clarity of community needs and issues can be transformative for effective decision making and positive social change.
Social change will not occur without experimentation and managing risk through a non-traditional lens.
Positive social change cannot be accomplished without relationship building and community engagement of the broader community.

Community foundations must overcome traditional barriers and attitudes in strategies, collaborations, and partnerships.
Digital media is the entryway for broad distribution and engagement.
The learning community, DELC,  is transforming philanthropy in their communities through new strategies, nontraditional collaborations, and a culture of willingness to experiment. In many of these efforts, the DELC uses GuideStar DonorEdge nonprofit profile data internally for improved grantmaking and organizational efficiency, shares the data with community funders and stakeholders, and presents the knowledge from DonorEdge data with donors and the community at large to increase community philanthropy and affect positive social change.
Note: GuideStar powers DonorEdge, a technology and knowledge platform for community foundations to encourage increased charitable giving and promote awareness of local needs and issues to donors and the community. Beyond technology, GuideStar is a partner with the DELC, a group of innovative community foundations that use DonorEdge in their work. The vision of our partnership is a long-term commitment to inspire philanthropy, innovation, sustainability, and nonprofit sector building. We are a model of collaborative knowledge exchange at all position levels, from the executive suites to the project teams.
…