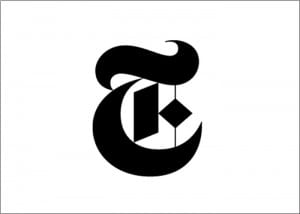 'American science, long a source of national power and pride, is increasingly becoming a private enterprise'  writes William J Broad in the New York Times. From key, public philanthropists like Bill & Melinda Gates and Eric Schmidt, through to the more elusive, they are launching 'a private war on disease'. As a reader of our blog, you will of course be a big supporter of philanthropic giving, but is there a drawback to their increasing role within research in science? In this rigorous piece in the New York Times the evidence on both sides of the argument is examined and debated.
—
Let me begin where the article does and with a clear positive. From Paul Allen, who has donated several million to research in traumatic brain injuries through to Fred Kavli setting up brain institutes  at Yale, Columbia and the University of California, big billionaires have been investing heavily into America's scientific research into the mysteries of the brain. This has led to a clear knock on effect – Obama's $100million collaborative research initiative called the 'Brain Initiative' – Brain Research through Advancing Innovative Neurotechnologies.
'For better or worse,' says Steven A. Edwards, a policy analyst at the American Association for the Advancement of Science, 'the practice of science in the 21st century is becoming shaped less by national priorities or by peer-review groups and more by the particular preferences of individuals with huge amounts of money.' And in the above case, this seems like very positive leadership.
Yet the New York Times makes it abundantly clear that there are questions to be asked of this development. 'Big donors are impatient with the deliberate, and often politicized, pace of public science, they say, and willing to take risks that government cannot or simply will not consider.' Does this mean basic research is being ignored? What about the less glamorous fields of research? Donors clearly 'skew research toward fields more trendy than central.' Medical research is good example of this 'skew' with most resources, according to the article, being invested into 'diseases that predominantly afflict white people – cystic fibrosis, melanoma and ovarian cancer.'
But one cannot ignore the fact that philanthropists have the power to target a disease, such as Polio, and work towards completely eradicate it where governments would regularly fall short.  Martin A. Apple, a biochemist and former head of the Council of Scientific Society Presidents asserts that 'in effect, they have the power to lead where the market and the political will are insufficient.'
For those of you unsure of the scope of the wealth being invested, 'so far, roughly a fifth of America's nearly 500 billionaires have signed up [to the Giving Pledge], pledging to donate the majority of their fortunes to charity.' This means a minimum of $125 billion will be entering the philanthropic space. When you combine that power with those financial resources available, this is an issue that needs further exploration.
One way or another, large philanthropic individuals are leading the way in social change and research, so perhaps the real issue is what can we take from this, and how do we as a network ensure their generous donations are as impactful as physically possible?
Continue the debate with William Broad and The New York Times, and let us know what you think @MarketsForGood.