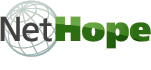 This entry is one of a series of posts we will publish from the winners of the MFG Challenge: Increasing Interoperability of Data for Social Good. Read on for a sharp, prescriptive take on the silo phenomenon.
…
We all agree that information is the key to effective decision making. This is nowhere as important as when natural disasters strike and decisions can mean the difference between life and death. For the past year we at NetHope have therefore been working on breaking down barriers that separate organizations in the humanitarian response community. We have identified a number of ways to improve information sharing and get beyond the data silos.
Get beyond the politics by building relationships. There are numerous political reasons for why organizations may not be willing to share their data. Some organizations feel that access to the information gives them advantage to receiving funding from donors. We have found that the best way to break this barrier is to build relationships between the people that work with the information. People are more likely to look beyond the political barriers of the organizations and do what is right for the common good. This is why UN OCHA has put an emphasis into fostering local information management working groups in each disaster.
Recognize where the data comes from. For years, the British NGO MapAction has leveraged this approach to get organizations to share information during the first weeks of a disaster. By getting a wider recognition of the effort the organization put into collecting the data, the more likely are they to share it.
The "Lord of the Ring approach" is bound to fail. For years, the humanitarian community tried to get all the organizations to use one portal, one site to "unite them all". There are simply too many political issues and existing investments in solutions for this approach to ever work. This is something that the private sector discovered a long time ago. Instead of unified portals, we must create and use data interchange standards and data transportation mechanisms.
Information does not get shared if there is no connectivity. Donors and people in headquarters often forget that people in the field, especially following devastating natural disasters, has no ability to communicate. In order to share information, we must invest in improved connectivity and power solutions that enable information sharing even in the most austere environments.
Data sharing demands human and technical capacity. It takes an effort to share data with others. It requires technical capacity and it requires human capacity. We must invest in building this capacity. We must leverage experience and lessons from interoperability projects in the private sector and apply them to humanitarian information systems. We must build local capacity in disaster prone developing countries and leverage the digital volunteers that can help from far away.
By getting beyond the data silos, we can not only improve lives of people affected by natural disasters, but we can make the overall humanitarian response effort more effective. The gain in effectiveness that improved access to information provides to the decision makers will very quickly provide a return on the investment required to break down the silos.
…
Your turn
[poll id='25']