Founder and CEO of Charity: Water, Scott Harrison shares his views on the role of data across the organization, and how it influences every aspect of their work
In late 2006, we started charity: water with a goal of directly helping 100 million people get access to clean and safe drinking water by 2022. We knew we would never be able to deliver on this promise without data.
We collect and evaluate three main types of data at charity: water.
The first is program data, which is the information we collect on the water programs and projects we fund in 22 countries around the world. The second is data on our donors and supporters – for example, how much time or money they've given, which projects or aspects of our work they are most interested in and how they interact with our website. And finally, we collect internal data on our work in order to increase our effectiveness and efficiency as an organization.
Program Data
From day one, we've made sure that every water project we fund is documented with photos, GPS coordinates, community demographics and other key metrics, which we display publicly on our website. This seemingly simple idea was innovative when we started but is now standard practice across the water sector. This information is core to the work we do. It also allows our donors to see exactly how their money is being used.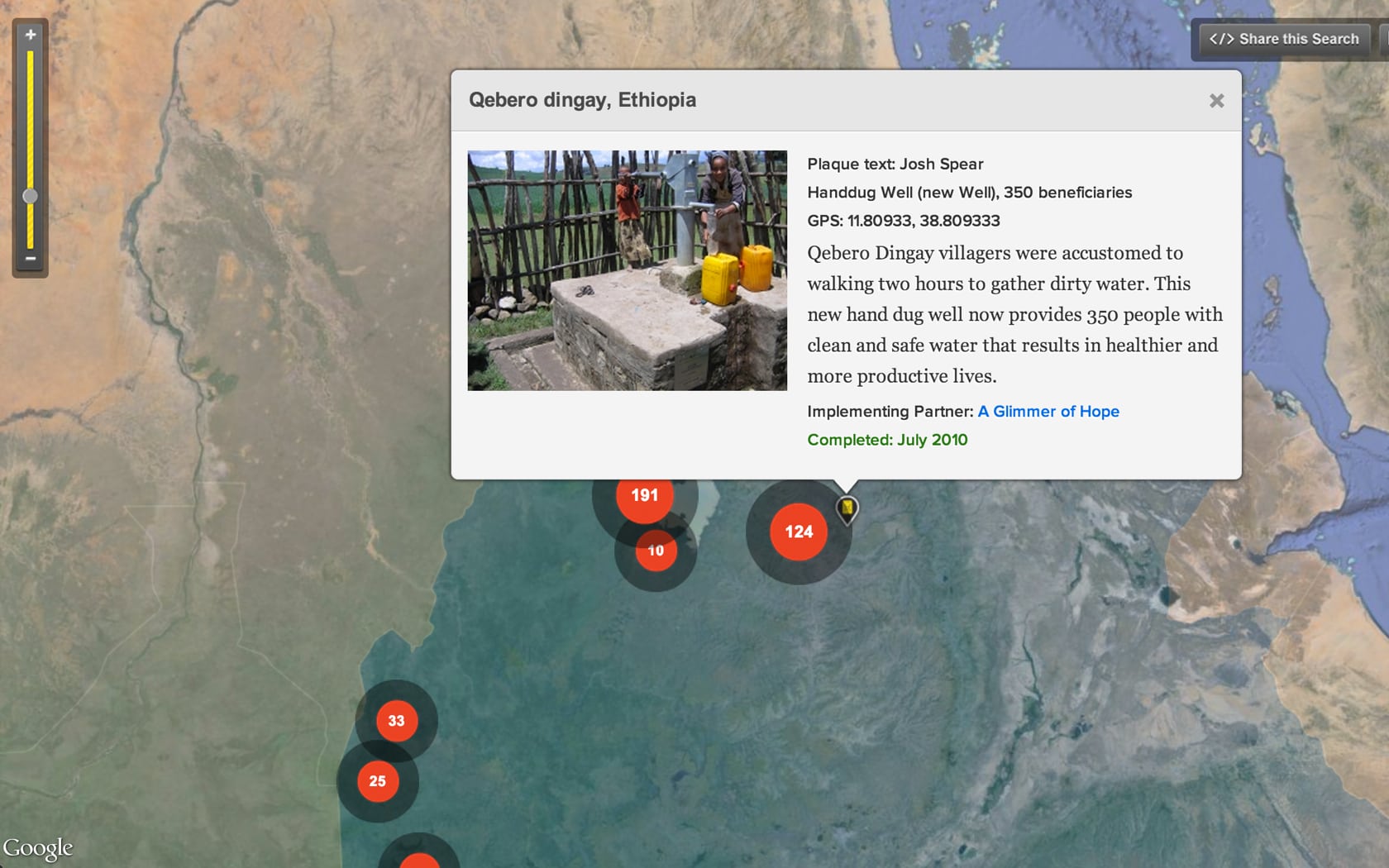 As charity: water grew, we realized that project completion data wasn't enough: we also needed information about how the completed projects were functioning over time. Today, we're rapidly expanding the data we collect about how our water systems perform and the impact each system has on the community. We're now gathering usage data from hundreds of communities every month using mobile devices and electronic surveys.
We want to gather more data on our projects because we think it will give us significant insight into how to improve our work. We've spent the last 18 months developing an automatic remote sensor that will be installed in more than 4,000 water systems in the field with key support from a $5 million Google Impact Award. This sensor will provide real-time water flow data and alert us when a pump needs maintenance. We'll share that data with local governments, NGO's and on-the-ground entrepreneurs to reduce downtime of community water systems and build even better water systems in the future. New tools like remote sensors offer exponentially more data than we've ever had available to us, and we feel like we are on the cusp of a very exciting time for the water sector.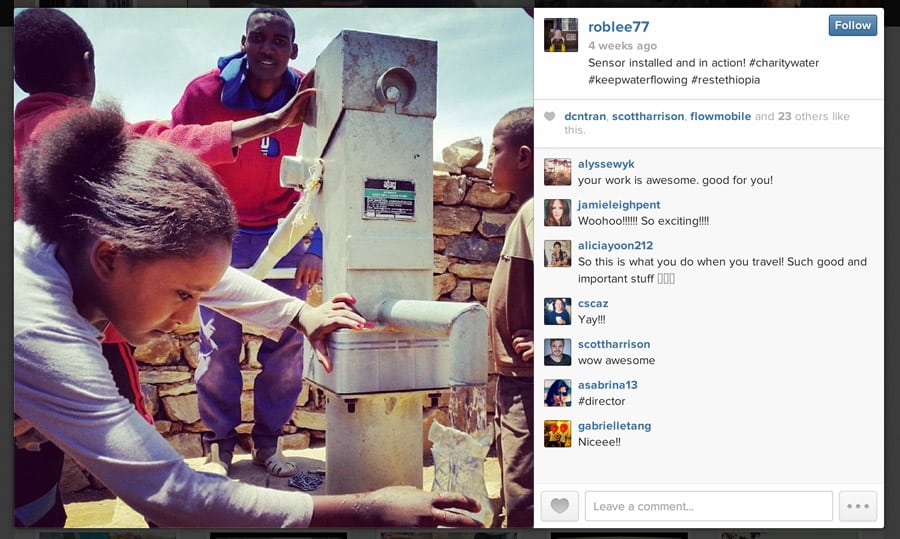 Qualitative data gathered from speaking with communities, combined with quantitative data from sensors teaches us important lessons about water usage, the effectiveness of local water committees, the number of people using the water systems, the maintenance costs per year, and more. These valuable insights will be core to our commitment to keep water flowing for many years, providing the maximum possible return-on-investment for our donors and the beneficiaries we serve.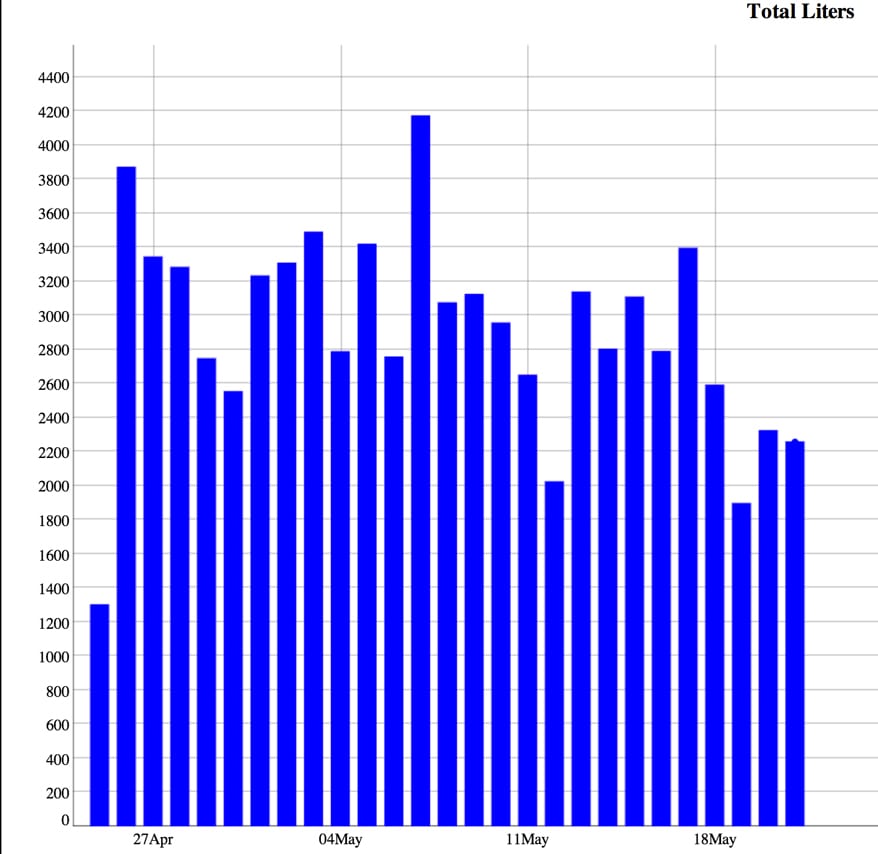 Donor Data
We also use data to gain valuable insights on what our supporters want, how they interact with us, and where they are most engaged. We conduct frequent A/B and multivariate tests on our website, which help us understand how best to place and communicate content and stories, and which email subject lines perform best. We also analyze our supporter database to better understand the 500,000 unique donors who have supported charity: water over the past 7 years. This allows us to provide better experiences for our supporters, and ultimately drive growth to bring more people clean water.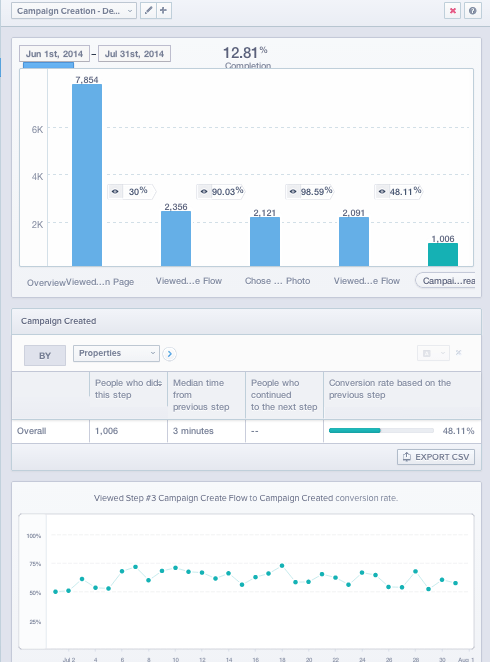 Organizational Data
When we started charity: water, we used instinct and intuition to make a lot of our decisions. But as the organization has matured, it's been critical for us to use data to make important decisions about how best to utilize our internal resources. It's meant building a team with expertise in measuring and evaluating all aspects of our organization. It's meant monitoring and managing key performance indicators more regularly as an executive team. We firmly believe that data will be essential to the future growth and successes of charity: water. It allows us to continue to innovate –trying out new things, measuring their effectiveness, and iterating.
The need for data at charity: water is driven by our commitment to organizational scale, high impact in the field, and creating a world-class experience for our amazing community of fundraisers and donors. I'm excited about the future of data science at charity: water, as we continue to show people the impact they can have and, ultimately, to end the water crisis in our lifetime.
---
Many thanks to Scott for taking the time to share his views on the incredible importance charity: water places on data, and the impact it has. Be sure to follow him on Twitter, and if you have any questions, use the comments below or tweet Scott and Markets For Good directly.
To stay up to date with the latest Markets For Good articles and news, sign up to our newsletter here. Make sure that you are also following us on Twitter.