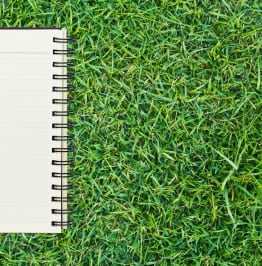 In this edition of "Notes From The Field," Catalina Escobar, Co-Founder and Executive director of the nonprofit consultancy Makaia, describes the ICT (Information and Communications Technologies) challenges facing nonprofits today and introduces a new web platform for data sharing, Nodo Ká.
…
In an interconnected world where boundaries continue to disappear, our stakeholders can be in any country. An organization´s beneficiaries can be in Medellín, Colombia, the funders in Washington, DC, and the partners in any country in Latin America, Europe or Asia.
Sustainable social transformation can only happen if the movement around information and data reaches social organizations all around the world. Otherwise, the gaps between developed and developing countries will only widen. The organizations that make adequate use of the developing information infrastructure will be the ones best able to remain visible, sustainable, efficient and effective, and to engage in conversations with all stakeholders. All countries should have organizations that are able to accomplish this.
In the social sector, our reach is already global; this is confirmed by the fact that international giving has increased over the last years. According to Giving USA 2012, the estimated two year change in USA's charitable contributions made to international affairs organizations between 2009 and 2011, had an increase of 15,2%, the largest increase across the sub-sectors.
This funding usually comes with specific information and data requirements and with expectations related to the use of technology and communications. How can social organizations in developing countries confront today's information challenges and, further, take full advantage of the rapid developments in information infrastructure in the social sector?
Even though there has been great progress, there is still a long way to go. Makaia was founded to confront this issue. Makaia is a social not-for-profit organization, founded and based in Colombia, that promotes the institutional strengthening of civil society organizations, social enterprises, local governments, not-for-profit organizations and Social Responsibility Initiatives, committed with the social and economic development of Colombia and Latin America.
The institutional strengthening of these organizations includes building and strengthening their capacities so they can provide better services, be more efficient in the search and use of their resources, improve the monitoring and evaluation of the projects and improve their projects and services with updated and relevant information from national and international sources.
One of the challenges that we have seen is that information, data and technology are not seen yet as a strategic component for many of these organizations. This could be due to cultural and mindset barriers but also due to the lack of knowledge of available tools, contents and applications, lack of identification of the needs and of giving the right value to information. Additionally, we see a strong belief that all resources need to go to the final beneficiary, forgetting that investing in data, information and technology would allow organizations to serve their beneficiaries even better.
At Makaia, we believe that using information and technology strategically is not an issue of access. The issue is what is being done with that access. And based on our experience, technology is mostly used for communications.
Just to give an example, in 2009, less than 20% of the affiliated organizations in a local NGO Association in Colombia had a website, today, 93% do. Fortunately, we have also seen the social sector in developing countries a slowly increasing use of information technology for managing projects effectively, brand positioning and credibility building, advocacy and fundraising, among other things.
However, the full potential of technology remains untapped. To unleash it, that there must be a holistic approach to upgrading the information infrastructure in the social sector. Based on the needs we have identified for Latin America, I believe this approach will require parallel efforts in both ICT (Information and Communications Technology) adoption, content development and applications.
Concentrating on ICT adoption alone implies that people and organizations have the skills and mindset to make an adequate use of information and technology, allowing them to reach their mission and serve their stakeholders. This might require a lot of outreach and cultural transformation but also efforts related to digital and information literacy.
Having adequate content and applications means that organizations can deliver the right content, at the right time and in the right language, as well as have the capacity to provide pathways for this content to be quickly converted into useful knowledge and practice for constituents.
Social organizations have access to tons of information, that if is adequately collected, filtered, analyzed and shared, can have an important informational and organizational impact. We need taxonomies that are also useful in different languages so information can be easily shared and content can flow. This is why Markets for Good is so important for organizations outside the US.
Social organizations that have the right content, applications and ICT adoption processes, should be able to use information to communicate with other sectors, grant makers and policy makers and to collaborate with beneficiaries as information sources. At Makaia, we have started to make efforts related to content and applications with the design and development of Nodo Ká, a web-based platform that will allow social organizations in Latin America to be more effective by having access to information, content and applications for their internal, external and knowledge management.
Finally – to set the ground for further discussion – key initiatives are needed to enable social organizations worldwide to take full advantage of a new information infrastructure. As I noted at the outset, our work is already global. It is simply a business requirement that we ensure that high-quality data can be shared across borders, taxonomies, and technical platforms.