"Data literacy . . . a skill or set of habits anyone can develop that can be used in service to a greater mission or artistic pursuit."
DataArts (formerly the Cultural Data Project) launched in 2004 with a mission to use technology to empower the arts and culture sector through the collection and analysis of financial and programmatic data.
In advancing that mission, we learned that the development of software, systems, and infrastructure for data collection and reporting is only one part of the challenge. Equally important is the need to foster the motivation, understanding, and skills required to use that data proactively and effectively among artistic and executive leadership, staff, artists, boards, funders, and civic leaders.
Although DataArts had always offered workshops, webinars, and support to participating arts and culture organizations, we soon learned that creating more durable impact would require a more comprehensive and targeted set of learning resources. In 2015, with support from the Doris Duke Charitable Foundation, DataArts launched an initiative to develop an effective data literacy curriculum for the arts sector.
The first step in developing a thoughtful, measurable curriculum was to define what 'data literacy' would look like.
To inform the development of our data literacy curriculum, we interviewed arts professionals and service providers through regional discussion groups, conducted an environmental scan of relevant initiatives in the arts and elsewhere, and conducted a series of pilot tests and prototypes.
Gathering information and feedback from the sector helped us to refine our own understanding of what it means to be data literate in a nonprofit arts context, and how arts professionals view the role of data within their work.
Defining Our Terms
The first step in developing a thoughtful, measurable curriculum was to define what "data literacy" would look like. We found the most useful definitions in the VALUE Rubrics developed by the Association of American Colleges & Universities. The three rubrics that most closely aligned with our desired outcomes were:
Information Literacy: the ability to know when there is a need for information, and to identify, locate, evaluate, and effectively and responsibly use and share that information for the problem at hand.
Quantitative Literacy: a "habit of mind," competency, and comfort in working with numerical data to reason and solve quantitative problems, to understand and create sophisticated arguments supported by quantitative evidence, and to clearly and persuasively communicate those arguments.
Problem Solving: the process of designing, evaluating, and implementing
a strategy to answer an open-ended question or
 achieve a desired goal.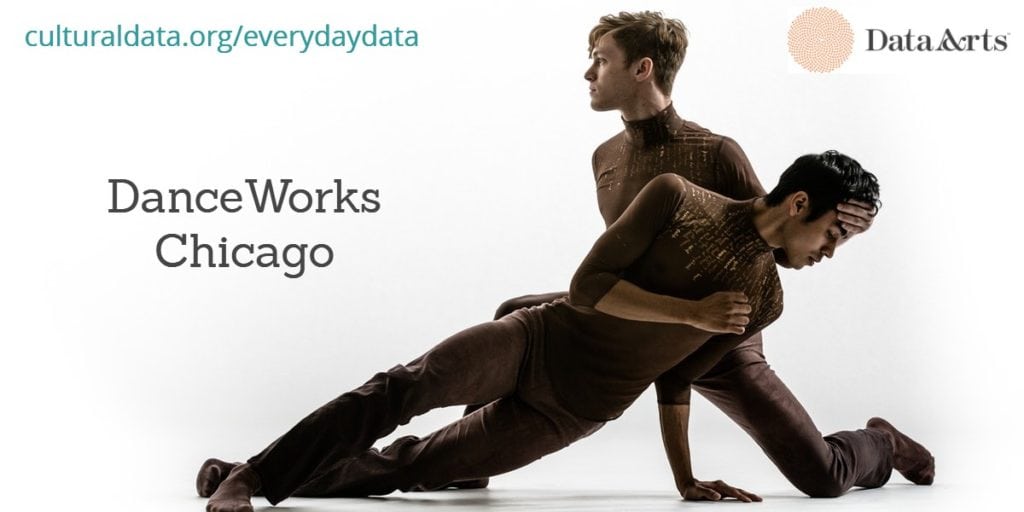 Understanding our Audience
These definitions, and the learning outcomes associated with them, provided direction for the next phase of our work: conversations with practitioners and support/consulting professionals in the arts.
We convened two discussion groups in each of three cities – New York, Minneapolis, and Los Angeles. The first group we called "power users," which included arts practitioners who we knew had demonstrated interest in evidence-based decision-making. The second group, "providers," included service organization professionals, consultants, or educators who offer data-related training or services.
For each group, we talked through relevant and resonant moments in their work when data availability and analysis became urgent to them. Using the "jobs, pains, and gains" framework from Value Proposition Design, we had them share the "jobs" or tasks they attempted in their daily work that involved information, the "pains" of barriers, skill gaps, or other challenges that stood in their way, as well as the "gains" they sought or felt when the work went exceptionally well.
We found that the jobs and gains described by learners were rarely couched in the data and information terminology that we as data evangelists were so accustomed to using. Nonprofit professionals were protective of their limited time and resources, and therefore spoke about data in terms of its potential to solve their immediate problems, not as a benefit in and of itself. We found that a curriculum and course portfolio would be more successful for the intended audience if they were:
Problem-focused: connecting learning to real and present challenges of cultural managers, in terms and frames of reference they recognize.
Solution-driven: presenting quantitative literacy not as an independent goal, but as a means to achieve other goals.
Responsive: assessing and serving a range of existing skills and competencies, meeting learners where they are.
Iterative: repeating core skills and insights across a variety of contexts.
Occasional ("just in time"): well-suited to the irregular and infrequent periods of attention cultural managers are able to give to quantitative information gathering, analysis, and communication.
Anchored: derived from clear and consistent learning outcomes, informed by educational and professional research.
Lessons Learned
Our conversations and feedback with arts and culture professionals have led to a few concrete lessons that continue to guide our curriculum.
Resources should provide viable answer to real questions on arts leaders' minds, like "how do I segment my database" or "how do I write a survey?" We worked hand in hand with experts in audience development, financial management and other fields to co-produce courses. This subject-specific expertise helps us to situate data-related content within a concrete set of jobs or tasks that arts managers seek to master.
Learners value frequent opportunities to practice applying the principles in the courses to real world situations.
Materials are more valuable when their intended audience is narrowly defined. Since starting the project in 2015, DataArts' board of directors has established a commitment to serving small to mid-sized organizations as an operating principle that guides our work. We aim to tell the story of the entire sector through our data collection but find that our educational resources have the greatest impact for small organizations who don't often have access to direct advice from consultants, or staff dedicated to data analysis.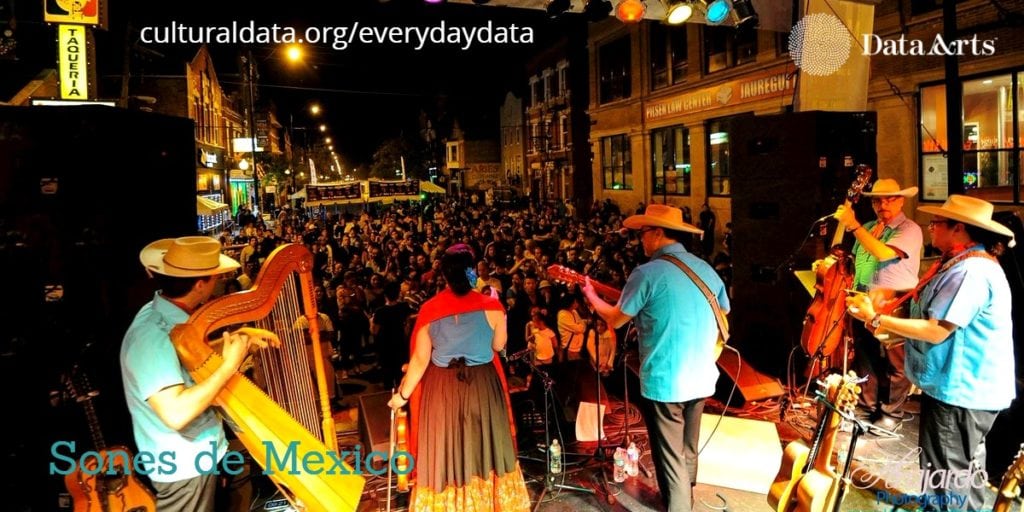 Based on our early discovery, DataArts worked with content experts to develop five free online courses. We've paired these courses with four video case studies to create an educational initiative called "Everyday Data." More than 850 arts leaders have joined our online learning community, and the cohort continues to grow.
With "Everyday Data," we showcased smart, savvy cultural leaders whose data skills are primarily self-taught and who turned to data-related practices to solve problems. Their stories demonstrate data literacy at its best: a skill or set of habits anyone can develop that can be used in service to a greater mission or artistic pursuit; we hope that their stories inspire others and the educational resources we provide help to build a community of practice.
To see these organizations in action, as well as the courses and other educational resources, visit DataArts online at culturaldata.org/everydaydata.