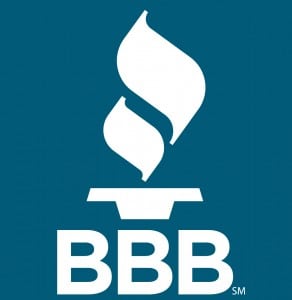 Collaborations and consolidations are natural attractions – for a moment. Early reporting on them focuses, understandbly, on strategic value – synthesis, synergies, efficiency, etc. But I'll hazard that novelty is often the real attraction, given nanosecond digital attention spans that can make significant infrastructural moves seem like ripples in the water. It's the nature of news. But Herman "Art" Taylor arrests these short memories for a look a the waves – consolidation, standardization, centralization efforts in the social sector, particularly for charity monitoring groups.
…
While speaking at various conferences, charity executives sometimes ask me if charity monitoring groups could get together and consolidate. Well, how quickly people forget. In 2001, the two largest charity monitors at the time: the Council of BBB's Philanthropic Advisory Service (PAS) and the National Charities Information Bureau (NCIB) merged to form the BBB Wise Giving Alliance. Shortly after this took place, another charity monitoring group developed to fill the resulting open space. The charitable sector is diverse. New groups come into existence to offer their alternatives to address an issue of public concern and charity watchdogs are no exception. But charity monitoring is not as easy as some imagine. Much thought has to be given to devising an evaluation approach that is fair, rigorous, and responsive to donor needs while not placing an unreasonable burden on participating charities.
After explaining this I usually hear the follow up: Well if you can't consolidate, can you work together to create one questionnaire form? I remind them that aside from us, most watchdogs only use information contained in the IRS Form 990 and publically available data. So no all inclusive magic form is necessary. In turn, it takes significant effort on our part to request and obtain additional data from charities so that an evaluation can be completed in relation to our 20 BBB Standards for Charity Accountability. Our standards address much more than finances and require us to ask for additional materials and ask questions not included in government forms. While some charities choose not to disclose to us, the vast majority provide requested information to help us complete our reports.
So the final question asked is why don't we place all the watchdog evaluation reports in one place? I'm never sure why they ask this question but I generally turn it back to them and ask: How would this work? Most watchdogs get very little funding from foundations. We all get modest support from individual donors, which is mostly dependent on our having our own websites where donors can see our content and if they choose, make donations. If we sent our content and data to a single place, I suppose that would work for the owner of that site but what about the content providers? Without traffic to our respective sites, it is likely that there will be a reduction in donations to monitoring groups.
All of this raises larger questions about the future of the sector's data gathering and aggregation efforts. No one would disagree that we need access to more reliable data. However, defining a sustainable business model that assures the data is collected, stored and mined is a challenge. Arguably we all do a credible job with what we have but to build the data infrastructure of the future will require bigger ideas and money.